Services
RECOGNIZED SECURITY ORGANIZATION
RECOGNIZED SECURITY ORGANIZATION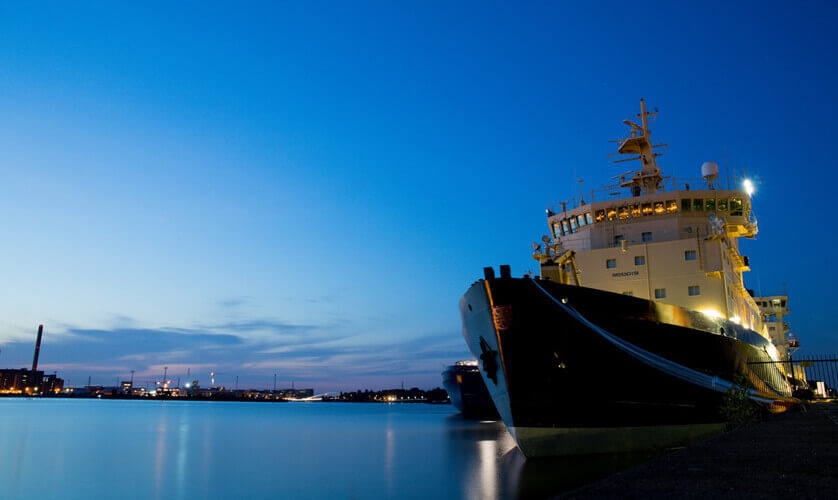 We have a staff of professionals, who are able to provide all services that will ensure a complete security
KomvosSecurity Department has been named RECOGNIZED SECURITY ORGANIZATION (R.S.O.), by the Greek Ministry of Shipping, and is authorized by the Administration to carry out Ship and Port Security Plan evaluations to ensure compliance with ISPS Code requirements.
We have a staff of professionals, who are able to provide all services that will ensure a complete security evaluation and developing Security Plan for all types port facilities, in order to protect them from unlawful acts, in accordance with all required laws and regulations.
We are able to advise and provide our clients with customizable consultancy services to meet the mandatory IMO International Ship and Port Facility Security Code (ISPS).
We fulfill all the formal and substantive requirements, experience and resources to provide you with the most effective training, surveys or audits as well as writing Security Plans, to ensure compliance and secure operations needed to improve Port Facility structures in order to meet fully operational and technical safety specifications while decreasing operational costs.
We are also specialized in providing IMO syllabus approved Training course for Port Facility Security Officers and aftercare administrative support of the Facility requirements.
We provide the following services:
Port Facility Security Plan Assessment and survey
Port Facility Security Plan Design & Development
Independent audits of Port Facilities
Intermediate and renewal verification audit
Mandatory security training for the port facility security officer and personnel engaged on security duties.
Monitoring the implementation of international and national guidelines on maritime safety
Security Services Quality Certification basis of the standards of ISO 9001:2008
Training, Drills and Exercises on Port Facility Security
Review of the Company's existing safety/security management system
Whatever your needs are relating to the ISPS Code and Ship / Port Security, we can provide services to meet these needs. We have auditors and consultants to meet your requirements in maritime and port security matters.
Our security consultants come from professional backgrounds in law enforcement, the military and the commercial security industry.
KOMVOS aspires to offer its valued customers:
Expertise in relevant aspects of security;
Appropriate knowledge of ship and port operations, including knowledge of ship design and construction if providing services in respect of ships and port design and construction if providing services in respect of port facilities;
Capability to assess the likely security risks that could occur during ship and port facility operations including the ship/port interface and how to minimise such risks;
Ability to maintain and improve the expertise of their personnel;
Ability to monitor the continuing trustworthiness of their personnel;
Ability to maintain appropriate measures to avoid unauthorized disclosure of, or access to, security sensitive material;
Knowledge of the requirements chapter XI-2 and part A of this Code and relevant national and international legislation and security requirements;
Knowledge of current security threats and patterns;
Knowledge on recognition and detection of weapons, dangerous substances and devices;
Knowledge on recognition, on a non-discriminatory basis, of characteristics and behavioural patterns of persons who are likely to threaten security;
Knowledge on techniques used to circumvent security measures;
Knowledge of security and surveillance equipment and systems and their operational limitations.
The services offered satisfy the demands of quality and expectations of customers, as agreed, in such a way as to achieve and maintain their trust.
In close co-operation and assistance of our approved correspondents abroad, a careful selection of the best collaborators.